Adult Christian Education, Winter 2019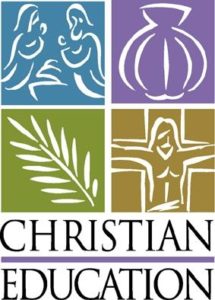 Adult Christian Education
We welcome all members and the public at large to attend these educational and social activities.
Winter 2019
 Adult Ed series: "Going Deeper: the Refugee Crisis" in the Chapel, 11:30 A.M.
January 13—Dr. Stephanie Nawyn, is the Co-Director for Academic Programs at the MSU Center for Gender in Global Context (GenCen) and an associate professor in the Department of Sociology with expertise in gender and migration.  Stephanie will talk to us about the historical support of refugees from the Jewish, Muslim, and Christian traditions, and how that has shifted in the last few years.  Stephanie traces a recent rise in white supremacy to anti-immigrant sentiment, and its effect on faith communities.
January 20—Judi Harris, director of St Vincent Catholic Charities (STVCC) Refugee Resettlement and Samaritas foster parent for unaccompanied minors.  Judi will give us an update on international, national, and local refugee resettlement.
January 27—Paula Frantz, director of the Global Institute of Lansing (GIL), a school our church helped start for refugees to earn a high school diploma.  Paula will give us an update on GIL, including expansion to Grand Rapids.
Sunday Morning Bible Study 
Rev. Carlson will continue leading the Sunday morning Bible Study beginning on Sunday, January 27 at 11:30 A.M. in Room 108. We will look at major themes and events in the life and work of Jesus through the gospel-telling of Mark and Luke: Baptism, mission, miracle, parable, and preaching. All are welcome.
Opportunities Meeting Monthly
Get involved in one of our groups that meet during the week! We have study groups and fellowship groups described at https://www.okemospres.org/groups
---