Family Camp Registration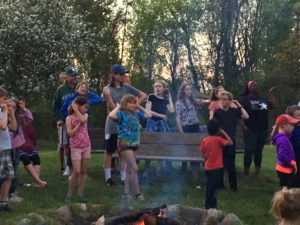 It's time for Family Camp and sadly we can not go to Skyline so we are going to bring camp to us this year.
We will start Friday May 22 at 7 PM with a campfire, story time for little ones and and adult time with Alice while Sue is with the youth.
Saturday will begin with breakfast together at 9 AM- the youth shared the importance of this. The day will be spent with games and activities both on zoom and assignments to do independently, returning with the results. Like Skyline, how much you choose to participate in is up to you.  The evening will be another campfire followed by adult and youth activities.
Sunday morning will be our camp worship with Pastor Alice.
Life is different so let's spend our quality PCO Fellowship time together in a new way this year.  The important part is that we are together.
Contact Sue with any questions. For planning purposes please register by May 16.
Let's make this the familiar kick off to a wonderful summer !!