In the Lord's Care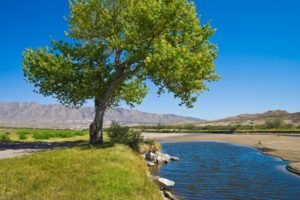 Tonight, two different church bodies will be meeting using video conferencing. Each group will be discussing ways that we can continue to remain connected and active as a church during this time of social distancing. Please hold the Administration Committee and the Session in your prayers today and through the week, as we make decisions that we hope will contribute the health and well-being of our mission and ministry as The Presbyterian Church of Okemos.
Our prayer tonight is ancient Celtic prayer supposedly composed on the Isle of Iona:
Holy God, when trouble strikes and fear takes root and dreams are dry and our sensibilities unsound—when hope becomes a barren waste and our doubts grow to the size of mountains… Then our wandering minds believe the worst and ask, 'Has God now turned His back on us, forsaking those He loved and made?'
God answers, "Does a mother forget the child she bore? Does a father forget the child he raised up? Dearest children and weary folk in every land: Your souls are cradled in My heart, your names are written on my hand."
Then let us praise the Lord through faith and fear, in holy and hopeless places; for neither height nor depth nor things present nor things to come—nothing can keep us far from God's embrace. Amen.
Recommended readings for this day: Psalm 1—Happy are those… who are like trees planted beside streams of water.  And Luke 8:40-56—Jesus heals Jairus' daughter and a woman who touches the hem of Jesus' garment.
Grace and peace,
Rob
---