Jazz in June, June 8-9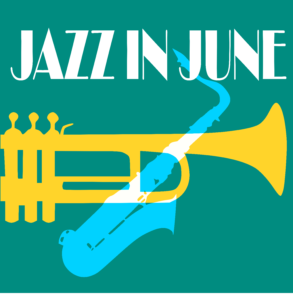 The Presbyterian Church of Okemos invites you to a community picnic and jazz concert on Saturday, June 8th. Both the picnic and concert are free and open to the public. The picnic begins at 4:00 p.m. with food, games and activities, and entertainment for the entire family. Live music will be provided by well-known local Jazz pianist, Arlene McDaniel.
The evening concert at 7:00 p.m. will feature the Dave Bennett Quartet. A multi-instrument phenomenon, Dave Bennett not only is a clarinet virtuoso, but also plays electric guitar, piano, drums, and vocal. He has performed with over 50 orchestras throughout the United States and Canada including Carnegie Hall, and is featured in dozens of music and jazz festivals. The Dave Bennett Quartet delights audiences with a variety of styles from toe-tapping swing, blues and ballads, to Jerry Lee Lewis classics and original Jazz selections from his popular album "Blood Moon".
Dave returns on Sunday morning for a Pentecost Jazz worship service at 10:00 a.m. For more information on Dave Bennett, please visit his website.
Please mark the dates on your calendar, and encourage friends and family to attend this weekend of musical and spiritual enrichment.
Click here for an 8.5×11 poster
---