July 23, Racial Justice Discussions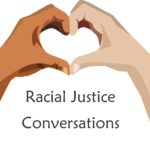 Racial Justice Conversations, facilitated by Kent Workman, is meeting again on July 23, 7pm, Zoom ID 892-6836-9504.
Reflect on, "What has transformed you?"
Continue seeking to learn.
Consider watching the film The Last Black Man in San Francisco, which is available to watch free through Kanopy, the Capital Area District Library streaming service. Click here
A list of additional resources is available on our church website, click here.
---