July 9, Racial Justice Discussions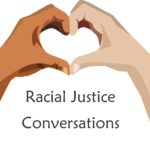 Kent Workman will lead a Racial Justice discussion on Thursday, July 9th via zoom at 7:00 pm. Check the website calendar for meeting information. We will plane for about 1 ½ hours.  We would invite you to read or via one or more of the items on the list of resources you suggested.  (But please join us on the 9th whether you have read/viewed something or not).
This will just be a start of our discussion.  In the weeks ahead we hope to include some speakers to share thoughts and ideas with us.
Also please fell free to continue to suggest to Kent things that might be helpful.
Suggested articles and videos for PCO members interested in learning more about current Race and Justice issues:
1. What Is White Privileged Really?
https://www.tolerance.org/magazine/fall-2018/what-is-white-privilege-really
Understanding Oppression and isms as a System
https://www.canr.msu.edu/news/understanding_oppression_and_isms_as_a_system
2. A Christian Call for Reparations
https://sojo.net/magazine/july-2020/christian-call-case-slavery-reparations-kelly-brown-douglas
3. Past Words, Present Times, by the Indianapolis Shakespeare Company
https://www.indyshakes.com/virtual
4. Seeing White
https://www.sceneonradio.org/seeing-white/
5. Living While Black
https://www.baratunde.com/livingwhileblack
6. 75 Things White People Can Do For Racial Justice
https://medium.com/equality-includes-you/what-white-people-can-do-for-racial-justice-f2d18b0e0234
7. Understanding White Privilege by F. Kendall
https://www.cpt.org/files/Undoing%20Racism%20-%20Understanding%20White%20Privilege%20-%20Kendall.pdf
8. 21 Microaggressions You Hear on a Daily Basis
https://www.buzzfeed.com/hnigatu/racial-microagressions-you-hear-on-a-daily-basis?utm_term=.ni4bRwobgw&fbclid=IwAR0yrdFaAiC_dPgv4FPITd0VFw891VExVa5FLgPkkZfyUZ-SUphTil2vTws#.gwyda5vde5
And if you are looking for some reading for kids:
9. 20 Books for Kids: Readings to Embrace Race
https://www.embracerace.org/resources/20-picture-books-for-2020
---