Fauré Requiem, Apr 19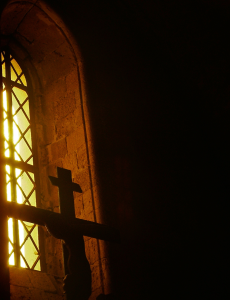 The Presbyterian Church of Okemos presents the Fauré Requiem in D Minor on Good Friday, April 19th, at 7:00 p.m. The Chancel Choir will be joined by soloists and orchestra from the MSU College of Music.
The event is free and childcare is provided.
Written in the late 1880's, the work is scored for mixed chorus, soprano and baritone soloists, orchestra, and organ, and offers a uniquely serene view of death in stark contrast to the dark solemnity that defines other Requiem settings. Fauré describes his Requiem as follows:
"It has been said that my Requiem does not express the fear of death, and someone has called it a "lullaby" of death. But it is thus that I see death: as a happy deliverance, an aspiration towards happiness above rather than as a painful experience."
Please join us with family and friends for this beautiful and meaningful worship service in observance of Good Friday.
click here for an 8.5×11 poster
---