Welcome Pastor Lisa Schrott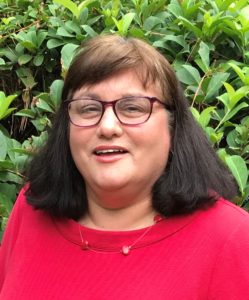 Are you ready for the arrival of our new pastor, the Rev. Lisa Schrott on Monday November 8th? On this page, we're counting down the days and sharing suggestions on getting ready:
Learn more about Lisa here, a post about the announcement including her bio
Share your words of welcome here, a post about our online message board or sending cards
To help Rev Lisa get to know our church, we want to ensure that all members have their own printed Name Badge. If you need a new one (or want us to check that yours is still there!), please send an email to office@okemospres.org or call Anna in the office.
Timeline:
Monday, November 8th – Lisa's first day
Sunday, November 11th

10am – Lisa's first service
11:30am – visit with each other & Lisa in Fellowship Hall