GIL (The Global Institute of Lansing) needs your vote!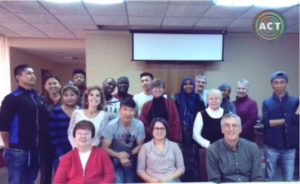 GIL is an all-volunteer run organization that helps adult refugees in our community earn a high school diploma. So please help support our initiative at A Community Thrives! The ten entries with the highest number of votes in each of the three categories will be the Finalists and advance to judging. The judges will select the three winners in each category, and award one (1) $100,000 and two (2) $50,000 grants per category.
Please click on the link below to vote for GIL. You can vote once a day until May 12th. Please share this with all your friends and family; and vote every day!
http://act.usatoday.com/submit-an-idea/#/gallery/60470396/
Thank you for your support!
---