Parish Life Committee's new initiative, Summer Fellowship: Out on the Town, aims to give PCO members opportunities for fun, in-person fellowship at various events in the surrounding communities.
---
The 1st event is scheduled at 7:00 p.m. on Saturday, May 28th.
Sarah Workman, Kent Workman's niece, plays in the Women's Football Alliance League on the Grand Rapids Team, the Tidal Waves, as a wide receiver and free safety. Sarah's team is playing against Lansing's team, the Capital City Savages, on May 28, at 7:00 pm at Okemos High School. If you have never seen Women's Professional Tackle Football, here is your chance.
Cost of admission is believed to be $10.00. Join Kent and cheer Sarah on to victory!
---
The 2nd event currently scheduled is on Friday, June 24 at 8:00 p.m. MSU's Summer Circle Theatre is presenting "The Play That Goes Wrong," a hilarious comedy containing a play within a play. Summer Circle Theatre is held Admission is free. The performance is on Auditorium Road on the MSU Campus.
---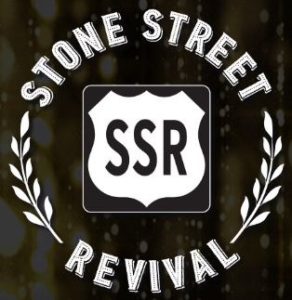 The 3rd event scheduled is on Friday, July 29 at 7:00 p.m. at Lake Lansing Park. Stone Street Revival, a mid-Michigan band, will be performing a variety of tunes from different genres and eras. Admission is free.
---
Currently, the fourth event is on Sunday, August 21 at 1:05 p.m. The Lansing Lugnuts will be playing the Great Lake Loons at Jackson Field (formerly Cooley Law School Stadium) in downtown Lansing. This is a ticketed event.
Please come join us Out on the Town!