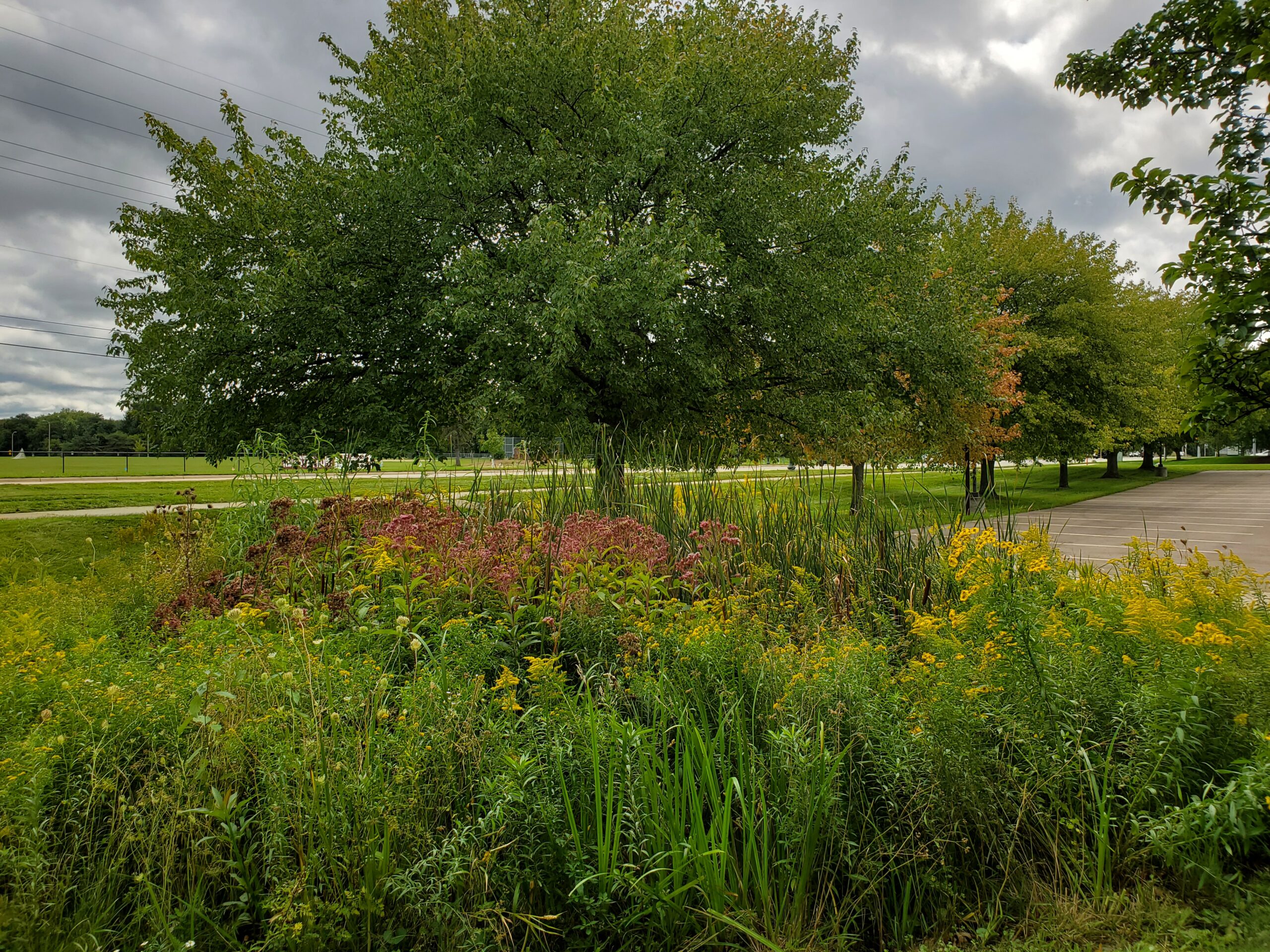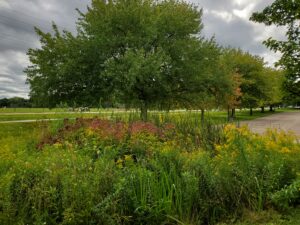 PCO's pond that filters rain runoff from the parking lot is filled with a variety of flowers and plants. Many of these pond plants are Michigan natives and act as pollinator plants feeding many kinds of bees. PCO's retired church gardener, Mary Lou Hatfield has compiled a description of the plants that can be seen when walking around the pond. Find the description below and enjoy a walk around the pond before winter sets in.  
Start walking from the Ginkgo tree clock wise around the pond.   You will see fuchsia and maroon hibiscus flowers, nestled in goldenrod, and late blooming orange day lilies.  Moving around you will see tall yellow sneeze-weed and even taller pink Joe-Pye-weed.  Continuing to circle you will see switch grass and willow leaved sunflowers with their small blossoms dancing in the wind. Also note the tall or short fat or thin blossoms on the cattails. The tails, if left over winter will hatch caterpillars, which are food for the red wing blackbirds in spring.  You are now around the pond and at the open concrete blocks supporting the course delivering the parking lot water to the pond. 
PCO would like to thank Mary Lou for this information and for her many years of service beautifying the church grounds.