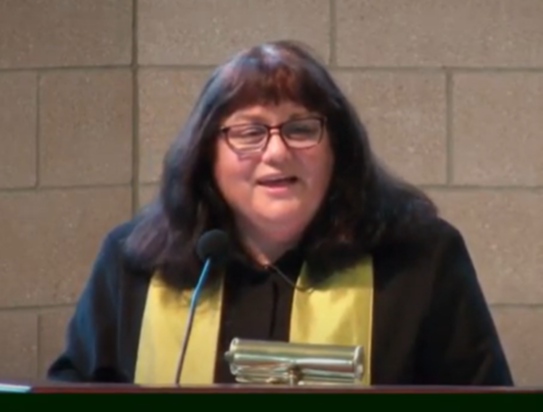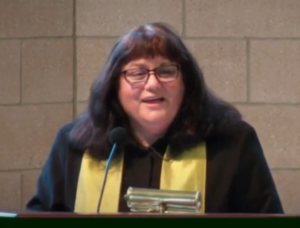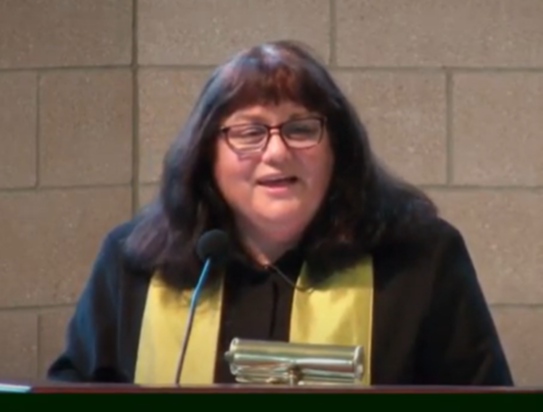 At a special called meeting of the congregation on Sunday, Sept. 12, 2021, PCO approved calling Rev. Lisa Schrott as PCO's next pastor and head of staff.  She will begin her duties at the church on Monday, Nov. 8 with her first official service on Sunday, Nov. 14.
Pastor Lisa grew up in Bowie, Maryland, a suburb of Washington, D.C.,  where she was a member of Christian Community Presbyterian Church. She graduated from Lafayette College in eastern Pennsylvania with a degree in biology. While attending Lafayette, she was ordained as a Ruling Elder and served on Session at the Lafayette College Church. She says she had her "first taste of the connectional nature of the PC(USA) while serving as a Young Adult Advisory Delegate at the 1986 General Assembly in Minneapolis."
Following college, Lisa earned an M.S. and Ph.D. in biobehavioral Science (Neuroscience) from the University of Connecticut. She then served on the faculty of the University of Minnesota Medical School, and as Associate Professor of Pharmacology, Toxicology, and Neuroscience at Louisiana State University Health Sciences Center in Shreveport, LA.
While in Shreveport,  Lisa was ordained as a Deacon and served as a Ruling Elder on the Session at First Presbyterian Church in Shreveport. She felt the call to ordained ministry as a pastor and enrolled as a student at Columbia Theological Seminary in Decatur, Georgia. She graduated with Honors in Practical Theology in May 2016 and has served as the Associate Pastor of Pastoral Care and Congregation Life at First Presbyterian Church, Hilton Head Island, S.C.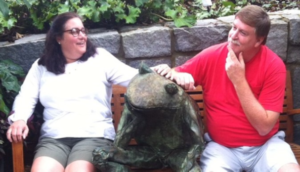 Lisa and her husband, Brian McWilliams, have been married for more than 20 years, having met while she was studying in Connecticut and he was stationed at Groton, CT as a member of the U.S. Navy. He served in the submarine fleet.  The couple has lived in Colorado, Minnesota, Louisiana, Georgia and is currently South Carolina. They have visited all 50 states, enjoy theater and reading,  and have a new telescope for stargazing. They also have a cat, Mr. Grendel.
PCO is thrilled Pastor Lisa accepted the call to Okemos!