Adult Ed Presentation Available for Review
On Sunday, March 27, PCO Elder Ewen Todd gave an in-depth presentation about Islam and Christianity during the Adult Education hour. His slides are attached for those who were unable to attend, or had difficulty hearing online, or would simply like to review the information.
View the Complete Presentation.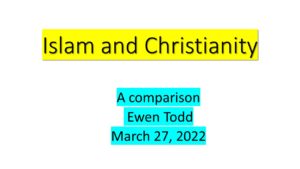 ---