CASS Mission-February 23, 2019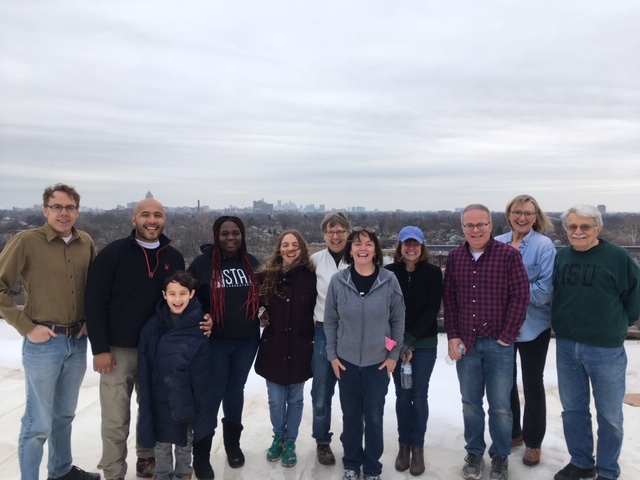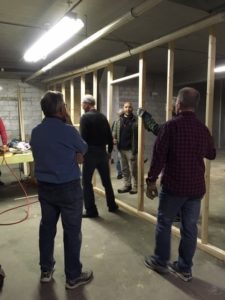 PCO took its fifth annual mission trip to Cass Community Social Services on February 23. This non-profit, religiously affiliated organization is in a part of Detroit where many residents struggle with poverty and other challenges. This year, we had 15 volunteers. A dozen other members contributed food and water for our volunteers, many more donated items needed by people coming to Cass to meet their needs, and still others prayed for us.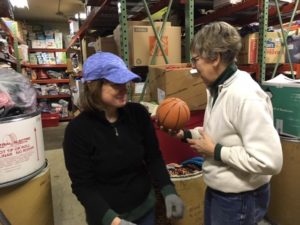 The volunteers performed two tasks in the 8-story World Building: creating an additional storage room with shelves for donations and re-organizing the existing storage room. Our construction crew worked quickly and efficiently, thanks to advance planning by Gary Sturk and Keith Camann. The group working on reorganizing had the adage "A place for everything and everything in its place" roundly reinforced. Although bad weather shortened our stay, we accomplished a substantial amount of what we'd been asked to do.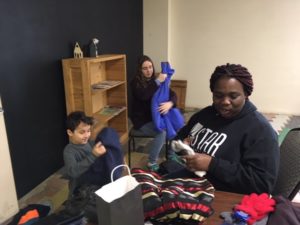 The volunteers also had a tour of the building, including the Green Energy workshop where scrap glass is turned into coasters and discarded tires transformed into sandals and doormats, all sold to help Cass meet its mission. Dinner in Mexican Town showed us one of the vibrant areas of Detroit, a city scrambling back on its feet. For more about Cass, go to
casscommunity.org
. (contributed by Ellen Hoekstra)
---