Like so many other events, the COVID-19 pandemic has required changes to Saint Vincent Catholic Charities' Annual Christmas Giving Tree Program. PCO will not have a Christmas tree with Angel tags in the Fellowship Hall this year. Instead, STVCC offers two options for holiday giving.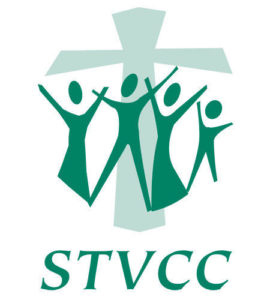 You may wish to visit STVCC's Amazon Wish List (configure your browser for the PCO smile account before using the link to also benefit PCO at the same time!) to purchase items listed or to purchase gift cards for the following places: Visa, Amazon, Meijer and Walmart. These gift cards help their clients not only during the holiday season but also all year long. Gift cards for Visa, Meijer and Walmart can be purchased in the regular manner.
Alternatively, STVCC is also looking for people to adopt the wish lists of area children, adults or entire families in need. If you choose to adopt a family, wish lists will be provided for each family member. STVCC states that givers usually spend between $100.00 and $200.00 per wish list, but the amount is up to the giver. Also, while they encourage givers to fulfill the entire wish list if possible, givers are not required to do so in order to adopt a list.
Due to the COVID-19 pandemic, STVCC's drop-off schedule had to be condensed. All gifts should be delivered to the Children's Home Gym at 2800 W. Willow St. December 7th and 8th between the hours of 11:00 a.m. and 6:00 p.m. Gift cards can be mailed to: STVCC Refugee Services, Attn: Christmas Giving, 2800 W. Willow, Lansing, MI 48917
For more information or to adopt a wish list, please visit STVCC's Facebook page or email Sheryl Wicks, Development Administrator at STVCC at wickss at STVCC dot org.
(Match your gift! STVCC receives critical grant funds to help clients when they can show the value of contributions from PCO's generous community. Please provide an itemized receipt (not a gift receipt) in the envelope you will be provided when you drop off your bags, so they can document your gift and double your impact!)