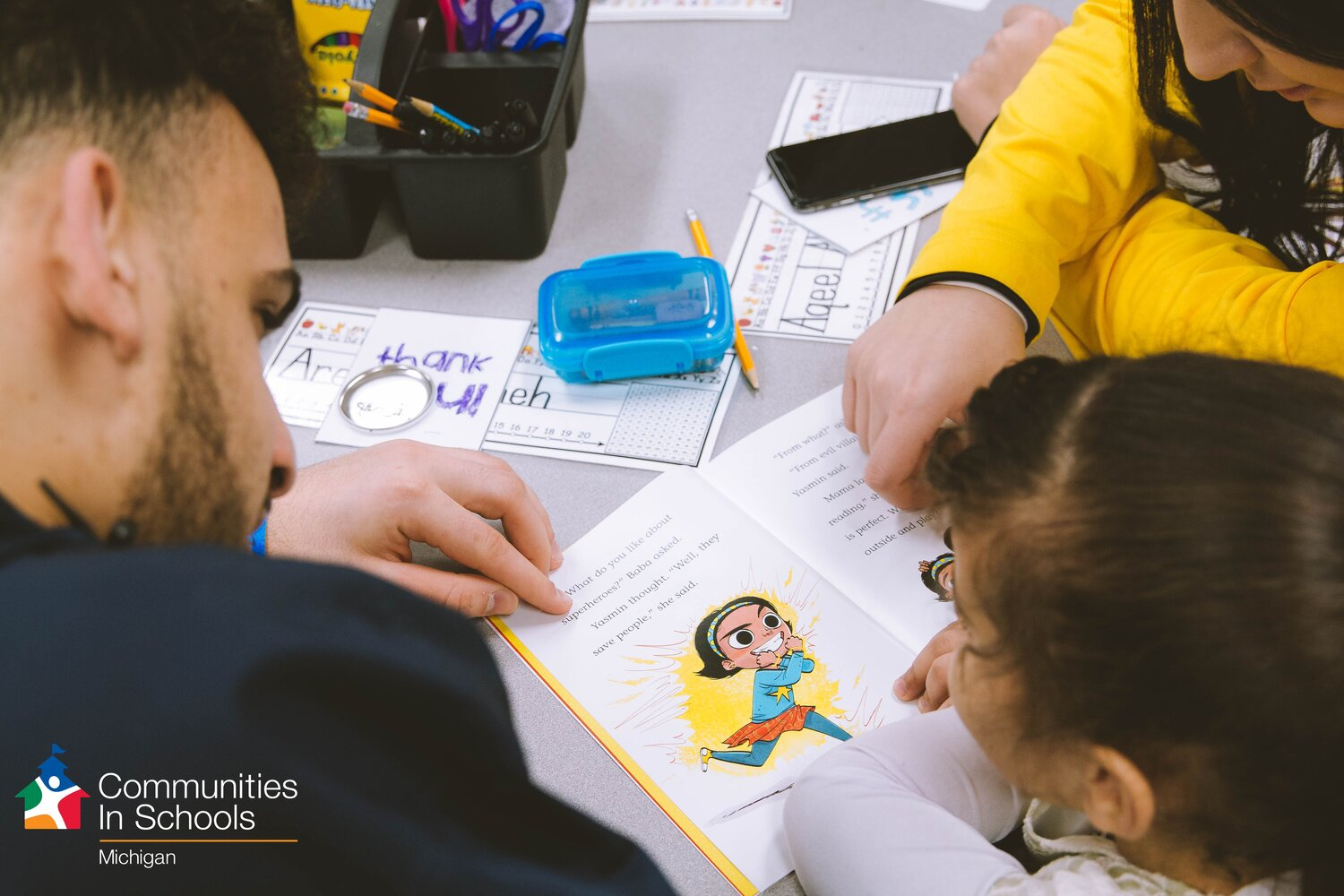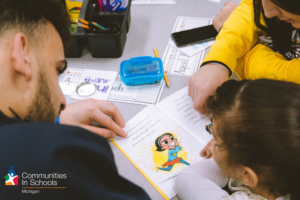 Communities in Schools and PCO
PCO's connection with Communities in Schools (CIS) of Michigan started in 2012 and has included site visits, financial donations, contributions of needed items, and members volunteering at a Literacy Day. CIS is part of a national network working to ensure that all students—including those most at risk such as those living in homeless shelters and foster children–have what they need to stay in school and on a path to a brighter future. Working directly inside more than 46 schools and community sites across the state, Communities in Schools connects kids to caring adults and community resources designed to help them succeed in school and life. With a mixture of evidence-based practice and human capital, they do whatever it takes to empower kids to realize their full potential.
Locally, CIS supports students in Waverly Community Schools and, in partnership with the Boys and Girls Clubs, Lansing Public Schools. Thanks to the continued support from PCO, CIS at Waverly Community Schools has provided 3,286 supplies for basic needs, 1,437 hours of case management support, and the planning necessary for numerous schoolwide clubs, events and programs. Once schools closed this spring, they changed their service delivery model almost overnight to continue serving students during the pandemic. For more information about CIS of Michigan, please visit their website at www.cismichigan.org. For specific numbers about CIS in Waverly, please watch this video:   https://youtu.be/BmLjsbUjIQY  Given the reduction in state funding for schools, Communities in Schools has said that financial support from PCO's mission fund and individual members has been essential for them to be able to continue helping kids in our community. Thank you for your donations.
Ellen Hoekstra