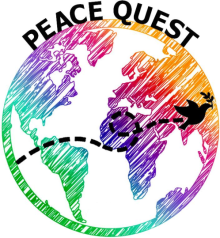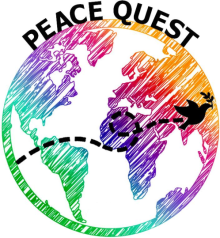 2019 marks the fifth consecutive year that the Greater Lansing Area will be participating in the celebration of peace activities.  There is a schedule of events available at www.peacequestgreaterlansing.org. PCO members will be participating in some of the events as follows:
FRIDAY, SEPTEMBER 27, 2019
Event: Michigan Committee for Refugee Resettlement Conference
Time: 8:00 am – 4:00pm
Location: Lansing Center, 333 E. Michigan Avenue Lansing, MI 48933
Registration: www.surveymonkey.com/r/MCRRRegistration
SATURDAY, SEPTEMBER 28, 2019
Event: Greater Lansing Refugee Summit: Expanding Welcome & Advocacy
Time: 9:30am-4:00pm
Location: Lansing First Presbyterian Church, 510 W. Ottawa, Lansing, MI
Sponsors: The All Faith Alliance for Refugees (AFAR)
SUNDAY, SEPTEMBER 29, 2019
Event: Susan Krehbiel (from Presbyterian Disaster Assistance) will be at PCO from 5-6:30 to discuss her work on behalf of refugees.
AUGUST 21-25, 2019
PCO will host PeaceQuest's "High School Art Challenge" Exhibit in Fellowship Hall.