Winter Solstice Prayer Vigil, Dec 21
#NotHomeFortheHolidays
Thursday, December 21, 7:00pm
Mt. Hope United Methodist Church, 501 E. Mt. Hope Ave, Lansing
Sponsored by: The All Faith Alliance for Refugees (AFAR) including leadership from our church.
Too many people are not here for the holidays this year. Displaced from one home and waiting for another, refugee families around the world need our prayers. Please join us on the winter solstice as we pray for our nation and all nations to provide homes for refugees.
We will light candles of hope on the darkest night of the year. Candles will be available following PCO
Sunday
service on
December 17
, with a suggested donation of $10 to be used for legal assistance for refugees. Donations for candles will go towards the St. Vincent Catholic Charities Immigration Law Clinic.
Right: Iris H. and Judy H. open a box of candles to prepare them for the service.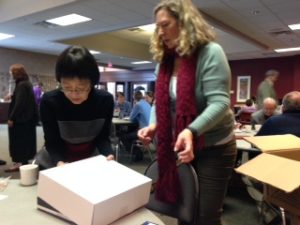 Check out the AFAR Facebook page for regular updates and stories to share this month. This is a season for hope. Help us remember those who are not here.
Right: Ellen H. and Cathy H. are preparing candles.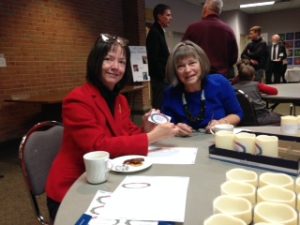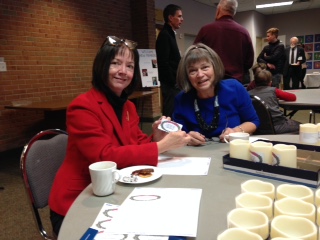 ---