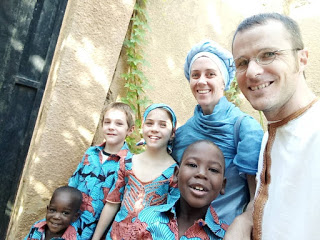 In late April 2020 all PCUSA mission coworkers were called back to the USA. The Ludwig family flew from Niger to Pittsburgh in April and went through 2 weeks of quarantine and are now staying with Rachel Ludwig's parents in Pittsburgh. Their youngest son Isaac is scheduled to undergo hip surgery in the near future. Their son Zack is being considered for US citizenship. Their other 2 children, Adeline and Simeon are doing well in their new home.
Michael and Rachel continue to work on the CHE ( Community Health Evangelism ) project to help with ongoing sanitation issues in Niger and are translating instructional documents for CHE education into the native language. From 6-2020 through December the Ludwigs plan on doing "interpretation" of their work in Niger to Presbyterian churches in the USA. The family would like to visit PCO in November 2020. The Mission Committee will be working to arrange for their visit.
In the meantime PCO congregants are urged to go to the listed websites to familiarize us in the mission work being done by the Ludwigs in Niger.
Blog: https://outofthedustandus.blogspot.com
https://www.presbyterianmission.org/ministries/missionconnections/rev-michael-and-rachel-ludwig/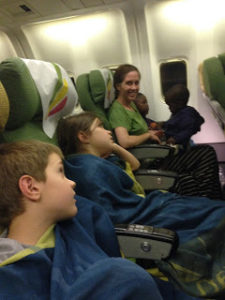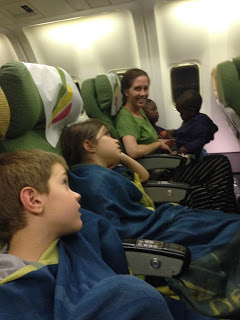 Flying to USA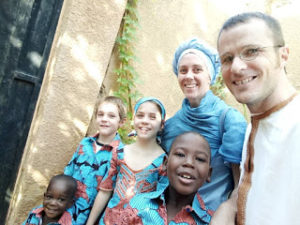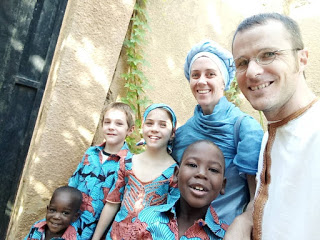 Children L to R: Isaac, Simeon, Adeline, Zack